By Greg Smith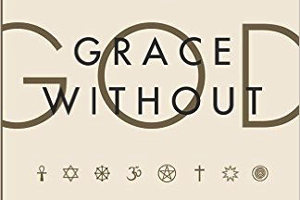 In preparation for this academic year, I read a book that had been recommended to me. The book is Grace Without God by Katherine Ozment. The subtitle was particularly intriguing: "The Search for Meaning, Purpose, and Belonging in a Secular Age." Here are the autobiographical reflections of an individual who represents a large part of the population that surrounds us in North America and, as such, is a resource for anyone who needs motivation or wonders if the practice of the catechumenate is important for Christians today.
Early in her introduction, Ozment recounts that "Christianity was such an ever-present and unremarkable part of my upbringing that it was like water I didn't know I was swimming in. Yet I no longer practiced religion, and it never came up in my daily life." Ozment's is the frequently heard story of the journey towards the abandonment of religion based on a sense of religion's irrelevancy in daily living mostly because it is perceived to be (a) simply an assertion of pre-scientific understandings of the way the universe works and (b) focussed on preparation for some kind of life outside of this world. At the same time, recognizing the values religion has to offer: "belonging, community, history, ritual, and prepackaged beliefs that give meaning and purpose to life," many like Ozment search for ways to recover these aspects without having to be religious. Hence "Grace without God." "Without religious belief, we have to redefine what is sacred and then commit ourselves to nurturing and maintaining it." The author goes on to describe the many paths she has tried in the search for this reality for herself and for her children.
The book is very readable and packed with anecdotal experiences and with current sociological research information and statistics. To a person of faith and advocate of restoring some form of catechumenal process in our Christian faith communities, the book reveals to me just how prevalent and intransigent are the perceptions that Christianity is a pre-modern appropriation of ideas and dogmas that have no connection or impact on contemporary life; that it requires unquestioning participation in ritual that is so mysterious as to reflect a fantasy world beyond reality; and that it is bent on building up a feeling of guilt and lack of worth to make the ordinary individual long for what is only available beyond this life. All this underscores for me the urgency of recovering ways to accompany those who long for a life with meaningful purpose, community and values, that they might discover in Christianity a spiritual practice of relationship rather than an assent to propositions; an environment of rich and meaningful image and ritual with which to engage life beyond intellectual pursuit rather than a museum of antiquated eccentricity; and a community where individuals can find mutual support for transforming the world and circumstances around them in ways of justice and peace, rather than a collection of societal dropouts waiting for the afterlife.
This is a book to be read by persons whose lives have been transformed by baptismal living, in order to understand why we have a mission to share with others what we have seen and touched with our own.
 
---
The Rev. Canon Greg Smith is Director of Field Education in the Faculty of Theology, Huron University College, Western University, London, Ontario Canada.